Xero
Accounting software with the time saving features you need to grow your business. KAECPA recommends using XERO. Small Business Accounting Software that allows you to run you entire business online faster and more effectively. 
Xero is the Quickbooks alternative that gives you a real-time view of your cashflow. You can login from anywhere at anytime to view your up-to-date financials. Accounting software that is jam-packed with time-saving tools that can help grow your business. Xero is a secure and reliable way to handle a multitude of tasks and works extremely well with Fathom. KAECPA has used these two tools very successfully to help our clients receive up to date, actionable and easily understood data and metrics to make important business decisions.
Take a few moments to view the video overview below: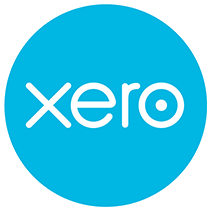 XERO Small Business Accounting Software
Online Accounting
Bank Reconciliation
Invoicing
Contact Us
Thanks for viewing our website. We look forward to hearing from you. We can be reached using the info below, or you can submit the request form to schedule a consultation.
400 Galleria Parkway Suite 1500 Atlanta, GA 30339
M-F: 8am-5pm, S-S: Closed